Shark Tank 156 – inspired by Jules Verne and the Ferrari Tipo 156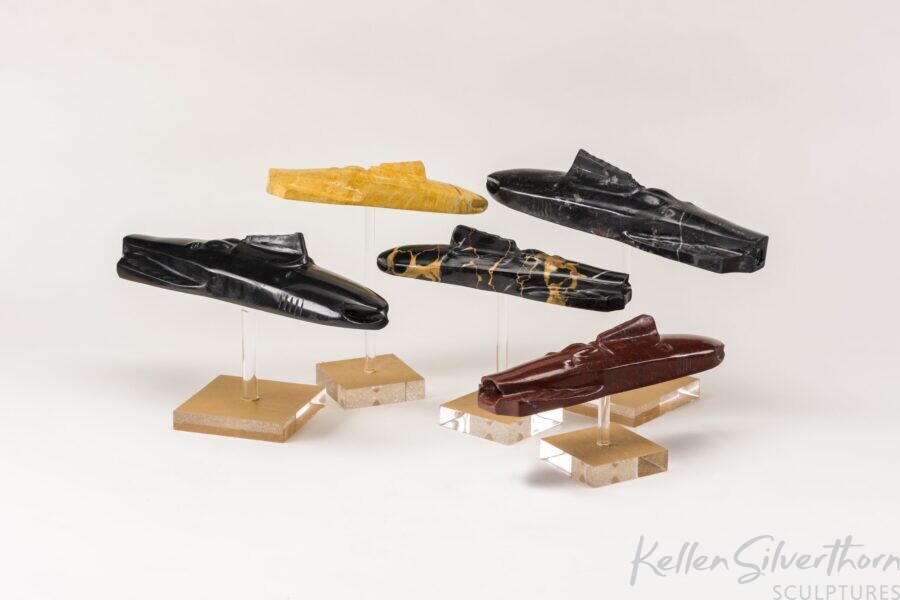 THE CAR
The Tipo 156 was Ferrari's first mid-engine Formula 1 racing car. English F1 entrant John Cooper had confirmed the promise of such a design revolution through the late 1950s. The Tipo 156 Ferrari complied with the new-for-1961 F1 technical regulations, which reduced engine displacement from 2.5 to 1.5 liters.
American driver Phil Hill won the 1961 World Championship of Drivers in a Tipo 156. Ferrari also secured the1961 International Cup for F1 Manufacturers. Hill's German teammate, Wolfgang von Trips, was his main rival in the Championship…. Sadly, the likeable German was killed in a high-speed accident at Monza near the end of the 1961 F1 season, (https://www.youtube.com/watch?v=POYsx5c9tzM ) is a treasure trove of images from this famous race.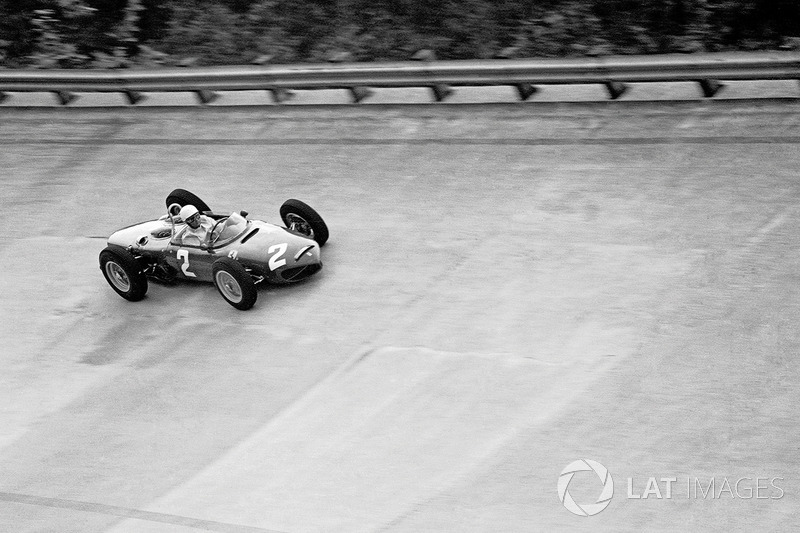 The 1961 Tipo 156 was affectionately dubbed "shark-nose" due to its characteristic twin air intake "nostrils" for cooling the front-mounted radiator. A similar nose design was incorporated into sports racing SP series Ferraris in 1961 and 1962. The shark-nose feature is attributed to Ferrari's famous period-designer Carlo Chiti, and mimicked the aerodynamic nose of several in-period jet fighters.
Ferrari started the 1961 F1 season with the Vittorio Jano penned 65-degree V-6 Dino engine, then replaced by a new V-6 Carlo Chiti engine with the V-angle increased to 120-degrees. For 1962, a 24-valve version of the 120-degree unit was planned with 200 hp (149 kW) at 10,000 rpm, but never appeared in competition. In 1963 the 12-valve V6 120-degree version fitted with Bosch fuel injection did achieve 200 hp. The last victory for the Ferrari 156 was with Italian driver Lorenzo Bandini in the 1964 Austrian Grand Prix.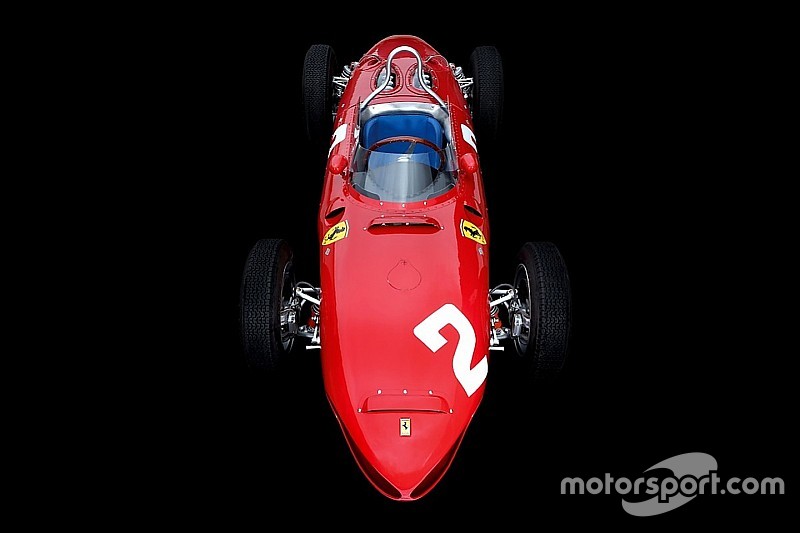 The updated Ferrari 156, used after the 1961 season, did not feature the distinctive shark-nose twin-nostril design. Rather, these later versions had conventional for F1 single oval radiator cooling intakes, somewhat larger than the intake adorning the Ferrari 158 introduced in mid-1964. (The 158 was powered by a 1.5L V8 and carried John Surtees to the F1 championship…..Ferrari also competed with a flat 12-cylinder model 1512 towards the end of 1964 and progressively more through 1965.) So, through the 5 years of the F1 1.5L era Ferrari competed with a myriad of V6s, a V8, and a flat 12. Golden years, indeed.
The next time Ferrari won the F1 World Championship was in 1975, with the flat-12 3.0L Tipo 312T, driven by Austrian Niki Lauda. By that time F1 cars looked far different, with wide wheels, big wings, side-pod mounted radiators, and an over-driver airbox. Ferrari has had success in every decade of F1, and has won more World Championships, with 15, than any other marque. It is also the only marque to compete in every year of the F1 Championship.
THE STONE
Among the five cars in this installation, there are five different stone varieties, featuring three colors: Black, red and yellow-tan. One stone type is homogenous of each of those colors, while a fourth (Med Red) combines red and black elements, and the fifth (Portoro) combines black and tan elements
In the real world, sharks are black, grey, or white. In the art world, they can be any color we please. Of course, sharks conjure up so many emotions and images for the human mind. Sharks are ancient and primal, and they effect human fears at that level. Snakes, and aliens too. Multiple sharks are eerier-still to contemplate.
It was only a matter of time before I would experiment with sculpting the Tipo 156. So my Tipo 156s include more shark elements, and a heavy dose of Jules Verne submarine too.
Fear, speed, beauty, timelessness, violence. All imagined together. I envision the Shark Tank 156 installation would be housed in a true aquarium or aquarium-like structure. Each of the five pieces is elevated on a Plexiglas post of varying heights. Both the marble and the Plexiglas are salt water tolerant.
Shark Tank 156 also references the TV show that links Venture Capitalist to Idea starts-ups. (I relate to the Idea people, not the VCs).